Computer drafting is fast and easy with CAD Pro!
CAD Pro is excellent for preparing very detailed computer drafting projects such as; patent drawings, technical drawings, home designs and blueprints or any type. Computer Drafting is a computer graphic language that is used to communicate ideas, drawings and plans from the creative design stage through production. Computer drafting and design is one way to produce drawings in design and drafting fields of all kinds.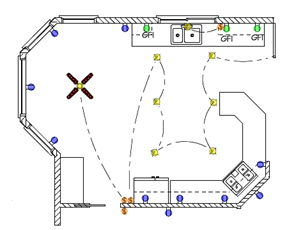 Discover the comprehensive and cost effective computer drafting software from CAD Pro. Computer-aided drafting (CAD) is the process of creating a technical drawing of any kind with the use of computer drafting software such as CAD Pro.
The days of hand drafting for final drawings are all but over. Universities no longer require the use of protractors, compasses or any other drafting tools to create drawings; instead they focus on the use of computer drafting software or CAD software. Beginning in the 1980s computer drafting software such as CAD Pro reduced the need of drafting tables and draftsmen significantly, especially in small to mid-sized companies.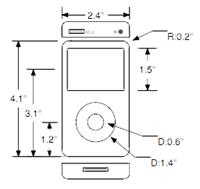 Computer-aided drafting (CAD),also known as computer-aided design (CAD) or computer-aided design and drafting (CADD), is the use of computers to assist anyone in the, modification, creation, analysis, or optimization of any design. Computer drafting software such as CADPro must contain the necessary information needed, such as materials, processes, dimensions, and tolerances, according to the applications specific uses.
Computer drafting with CAD Pro uses conventional methods of graphic communication to solve drafting and basic design-related problems for any type of industry. Many different types of industries use computer drafting to translate the ideas, sketches and specifications of an engineer, architect or designer into working blue prints or computer drafting plans. These computer drafting plans may detail how to make products, engineer projects or create structures of any kind.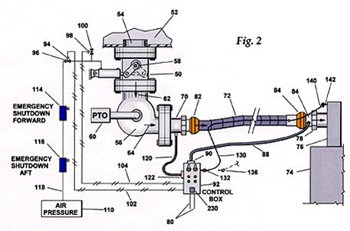 Computer drafting fields include, among others, mechanical drafting, piping drafting, architectural and construction drafting, civil drafting, interior design, illustration and design detailing.
Example:
Computer drafted patent blueprints can be presented to a patent attorney or patent agent. This will allow any patent professional to quickly  review your patent blueprints and gain an accurate understanding of your patent submission or invention. Your detailed computer drafting ideas, computer drafted patent blueprints or patent designs will save a lot of expensive time for your patent attorney or patent agent.
Computer Drafting and Design Software!
Add immediate value to your designs with CAD Pros' computer drafting software. All computer drafting designs and plans may include several views and a materials list. Quickly design and improve your computer drafted drawings, drafting designs and industrial ideas.
Save any CADPro computer drafting designs as a PDF file!
Save your CAD Pro computer drafting documents as a PDF file, this will allow you to quickly communicate your design ideas with friends, family, contractors and patent legal consultants!