Cad Pro building design software is easy and cost effective.
Cad Pro's building design software is an affordable and easy alternative to other CAD drawing software. Cad Pro is great for creating facility plans, building floor plans, office layouts, construction details, and much more. Cad Pro offers a full set of features, symbols, and high-quality output for very efficient building design software solutions.
Designs that meet your construction standards
Work efficiently with design tools for architects.
Develop higher-quality, more accurate designs.
Make more informed design decisions
Create more efficient buildings designs.
Gain insight with detailed construction drawings.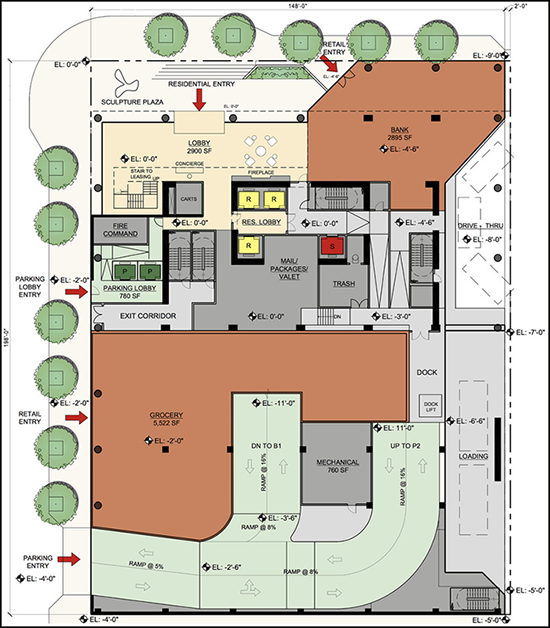 Visualize and improve collaboration, explore all building design options
– Use detailed drawings to help communicate design intent
– Explore and present design options
– Quickly evaluate designs before they are built
Share your drawings with clients or team members using Dropbox®, Google Drive™, OneDrive®, and SharePoint®. Export it to Microsoft Word®, Excel®, PDF, or PowerPoint® with a single click.
Interactive Building Design Software Features
Share your building design ideas on the web with linked photos, detailed notes, or voice instructions. CAD Pro is the only building design software that allows you to:
Record your ideas and incorporate voice instructions into your designs.
Add pop-up text memos to your building design plans.
Pop-up photos will transform your ideas into designs you can visualize.
Share your building designs as a PDF.