Easy to Use Furniture Design Software
CAD Pro® drafting software lets you design, visualize, and document your furniture design ideas clearly and efficiently.
CAD Pro offers a full set of drafting software features that will allow you to design any type of blueprints for modern furniture design.
With CAD Pro you can design complete wood furniture jobs including cabinet boxes, dovetail drawers, doors, raised panel designs, face frames and much more! Bedroom furniture design, living room furniture design or commercial furniture designs with this easy to use software.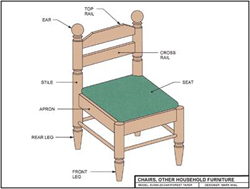 Share furniture designs over the internet!
Quickly send any furniture designs created in CAD Pro as an image in your emails by simply selecting the 'Send as Mail' option.
Save furniture designs as a PDF!
Save any CAD Pro blueprint as a PDF file, this will allow you to quickly communicate your design ideas with friends, family and contractors!
Sketch Tracing!
Sketch your furniture designs on a piece of paper, and then scan it. Now open your scanned sketch in CAD Pro and it becomes a traceable template that you can easily modify and save as a blueprint.
Interactive Furniture Designs!
Now communicate your furniture design ideas more effectively, faster and easier than ever!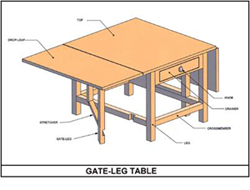 CAD Pro is the only software that allows you to:
Record your ideas and incorporate voice instructions into your furniture design blueprints.
Add pop-up text memos to your furniture designs to support areas in detail.
Add pop-up photos and transform furniture ideas into designs you can visualize.
FREE Symbols and Clipart!
CAD Pro gives you thousands of symbols and clipart free. You can also design your own symbols or clipart and save them for quick placement into any designs you create.
Furniture Drawing with CAD Pro
CAD Pro is great for Furniture Designs!
CAD Pro provides you the necessary design tools to create fine furniture design for your bedroom, dining room, home office and living room.
Design and create comfortable quality furniture designs and furniture blueprints with CAD Pros' design tools. CAD Pro allows you to start with a blank canvas, upon which you can apply the best of your prior experiences in the world of fine furniture designs.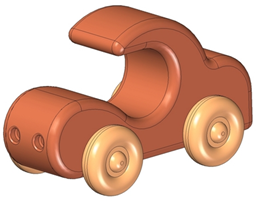 Imagine collections of furniture designs that reflect the tastes and desires of what you desire. With CAD Pro start creating fine furniture design blueprints that focus on your needs.
We envision excellence in materials, design and engineering. Creating fine furniture designs with CAD Pro each customer will receive superb value for his or her investment.
CAD Pro is excellent for preparing very detailed computer aided design projects such as; furniture designs, furniture blueprints or any type of computer-aided design. Computer –Aided Design Software is a computer graphic language that is used to communicate ideas, furniture drawings, furniture plans and furniture blueprints from the creative design stage through production. Computer aided design is the best way to produce your next furniture designs.
Furniture Design Software!
Add immediate value to your furniture designs with CAD Pros' computer aided design software. All computer drafting, designs and plans may include several views and a materials list. Quickly design and improve your furniture designs with computer aided design software from CAD Pro.
Save any CAD Pro furniture design as a PDF file!
Save your CAD Pro furniture design documents as a PDF file, this will allow you to quickly communicate your design ideas with friends, family, contractors and consultants!