CAD Pro Patent Blueprint Software!
Dimensioning of your patent blueprints is an essential requirement when bringing your CAD Pro patent blueprints to reality. That's why CAD Pro offers this full range of precise patent blueprint dimension tools to assist you in precisely building your patent design. CAD Pro is excellent for preparing very detailed and accurate patent blueprints of any type. You can then present your drafted patent blueprints to a patent attorney or patent agent. This will allow any patent professional to quickly review your patent blueprints and gain an accurate understanding of your patent submission or invention. Your detailed patent drawings, patent blueprints or patent designs will save a lot of expensive time for your patent attorney or patent agent.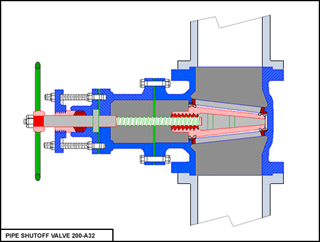 CAD Pro patent dimension tools feature:
Automatic dimensioning tools
Associative dimensioning tools
Linear dimensioning tools
Parallel dimensioning tools
Linear dimensioning tools
Angular dimensioning tools
Diameter dimensioning tools
Radius dimensioning tools
Auto leader lines for callouts
Patent Blueprints and Patent Improvement Software!
Add immediate value to your patent blueprints with CAD Pros' software. All patent blueprints, designs and improved patent plans can include several views and a materials list. Quickly design and improve your patent blueprints, patent designs and patent improvements.
Patent Blueprint Software!
Creating your next patent idea with CAD Pro's patent blueprint software is easy and accurate. Adding a deck design to your home offers a great outdoor experience. CAD Pro offers the necessary patent drafting software tools for any patent plans or patent blueprints making your next patent design ideas reality with CAD Pro's blueprint software!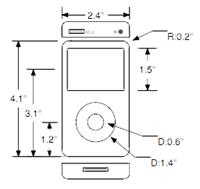 Save any CAD Pro patent blueprint as a PDF file!
Save your CAD Pro patent blueprint documents as a PDF file, this will allow you to quickly communicate your patent blueprint ideas with friends, family, contractors and patent legal consultants!
CAD Pro Microsoft Office® Integration & Presentations
CAD Pro works excellent with Microsoft Word, PowerPoint, Excel, and other Windows® programs. Quickly insert any CAD Pro patent drawing you have created into Microsoft Office® documents and presentations.