Tiny Home Plans with Interactive Features
With CAD Pro you can actually start designing tiny home plans the first day. CAD Pro is user-friendly, while offering a wide range of powerful drafting and design features.

Visualize your Tiny Home Plans with CAD Pro!
Homeowners, Contractors, and Architects use home design software like CAD Pro to visualize your tiny home plans before it's built. Start designing your tiny house today with Cad Pro.
Free Plans & Symbols will give you a fast and efficient way to start your tiny home plans.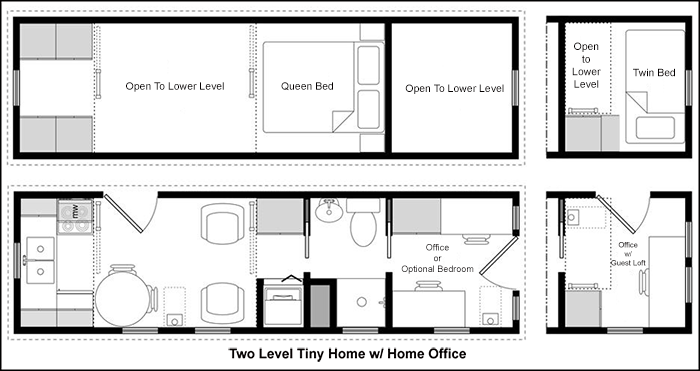 Affordable, Advanced and Easy to Use Tiny Home Design Software!
Do it yourself tiny home plans can save you a lot of money! Cad Pro's easy to use drafting and design software allows you to quickly design your tiny home plans.
Easy to use Floor Plan Tools
Professional results for Building Permits
Interactive Web Design Tools
Windows & Doors
Kitchen & Bath Fixtures
Landscape Tools & Symbols
Free Home Plans & Home Improvement Projects
Tiny Home Design Software with built-in Presentation Features!
CAD Pro works great with Microsoft Office & Google Docs, making your next tiny home design presentation simple and easy.
Quickly email your ideas with Outlook or Gmail.
Create professional tiny home brochures when combining CAD Pro with MS Word.
Insert your tiny home designs into PowerPoint for a professional slide show presentation.
Create a detailed build of materials and cost breakdown with Excel.
CAD Pro is your #1 source for tiny home plans design software; providing you with the many features needed to design your perfect tiny homes! Browse our tiny home designs and plans now! For more information concerning our tiny home plans, please feel free to contact us.