Learn how to take amazing landscape photos with your phone. With most of us having a phone with a camera in our pocket at all times, people take a lot of photos. In fact, it is believed that over 1.4 trillion photos will be taken in 2020 alone. Some will be landscape shots, some will be pictures of food and some will focus on pets. However, most of them will be us. A ton of selfies will be taken, and everyone wants the selfies they take of themselves to be the best possible.
While you need to work on mastering selfie techniques and finding your best smile, how you look isn't the only important part of a great photo. You also need to think about the location where you are. A nice landscape can often make or break a picture.
With that in mind, this blog post is going to go through a few of the best landscapes that will help you learn how to take amazing landscape photos.
How to Take Amazing Landscape Photos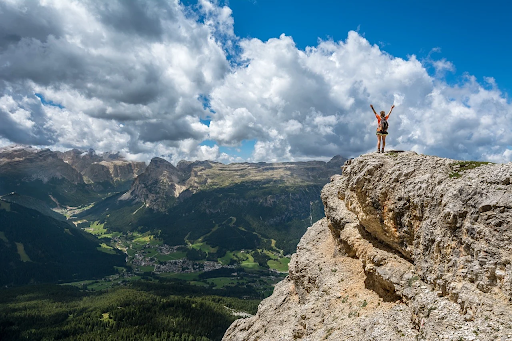 The Mountains
Few backdrops and landscapes offer as much to photos as the mountains. They are incredibly beautiful, can come in a range of different colors and shapes, and show off a sense of adventure unlike any other landscape out there. This goes for rocky mountains, snow-capped mountains, mountains lined with trees and any others out there. They provide a stunning background, but can also be the subject of photos as well.
Also, mountains overlooking cities or towns also look incredible, and can show just how high up you are. Photos on these mountains are also more rare, as it often takes a lot of work to get all the way up there to take the photo. There should be a sense of pride in each photo you take at the top of a mountain that you just had to spend hours climbing to the top of.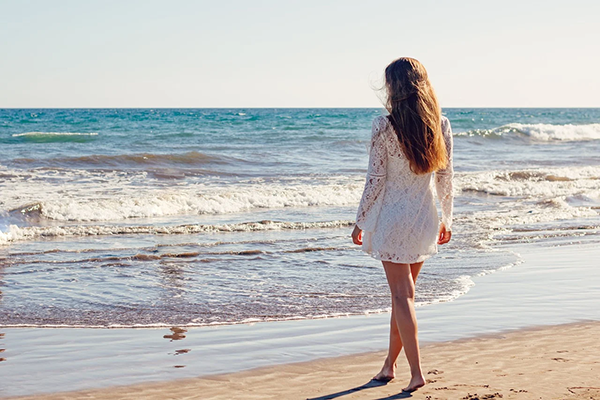 The Beach
The beach is another gorgeous landscape for you to learn how to take amazing landscape photos. Between the sand, the views and the beautiful water, there is a lot to love about the beach when it comes to taking photos. It is also quite versatile. You can take action shots in the water, pictures on a beach towel or chair, poses near the water, or even funny photos in the sand. It provides a ton of different opportunities for taking a wide range of different photos.
Just like with mountains, there are all different kinds of beaches that can provide interesting backdrops for your selfies. Some have long and expansive sandy beaches, while others are more secluded. Some are incredibly private, while others are lined with people. Sunrise and sunset photos on the beach are also some of the best you can possibly get.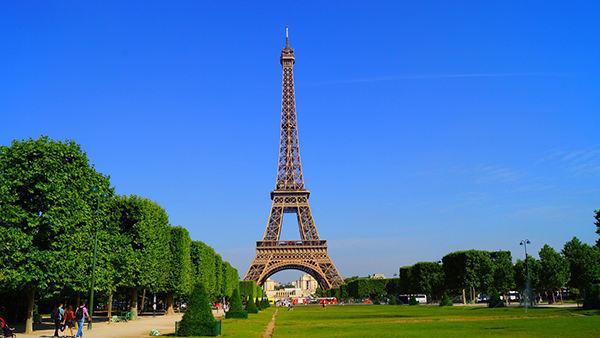 Places with Unique Architecture
Any landscape that is home to some unique and beautiful architecture is a great place for learning how to take amazing landscape photos. They can provide you with unique photos that you simply aren't able to get at any other place on the planet. These photos are also great keepsakes to remind yourself of your travels to such unique places.
This could be at the Eiffel Tower in Paris, the Burj Khalifa in Dubai, the Pyramid of Giza in Egypt or any other. When you take amazing landscape photos at these locations it provides you with incredibly beautiful backgrounds that most people are going to recognize instantly, or at least appreciate the beauty of. Any photos you get in a cool place with great looking architecture are sure to become some of your favorites and never let you forget that particular day or trip.
In conclusion, we hope this article has been able to help you learn about some of the most amazing landscapes for taking photos. They are far from the only places to take great selfies, but are certainly some of the most beautiful.
Cad Pro is an affordable and easy alternative to other more expensive design software programs. Cad Pro is great for creating kitchen design plans, innovative smart home designs, custom home plans, building plans, office plans, construction details, deck plans and much more.
When you take amazing landscape photos, CAD Pro allows anyone to share their photos, ideas and plans with clients, colleagues or professional remodeling contractors using Dropbox®, Google Drive™, OneDrive®, and SharePoint®. Export files to Microsoft Word®, Excel®, and PowerPoint® with a single click.
CAD Pro has helped thousands of homeowners, professional designers, builders and contractors plan and design all types of home designs. CAD Pro is used by NARI professional remodelers and contractors and the NRCA roofing contractors. CAD Pro is also used by NHBA home builders and contractors, the National Kitchen & Bath Association (NKBA). as well as the (NALP) National Association of Landscape Professionals.